Relationships   |   Balance   |   Change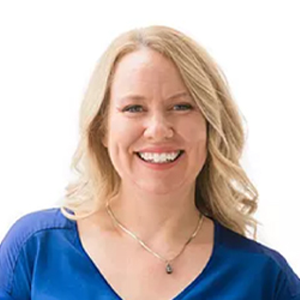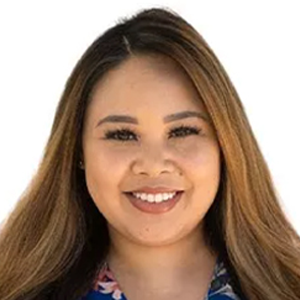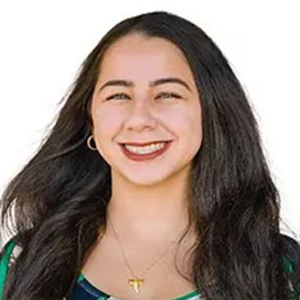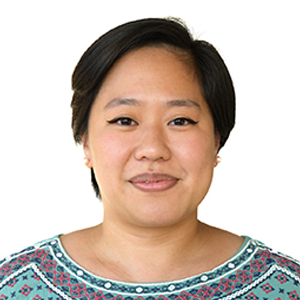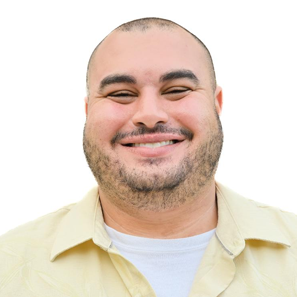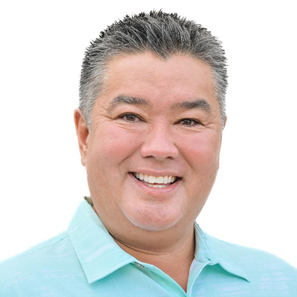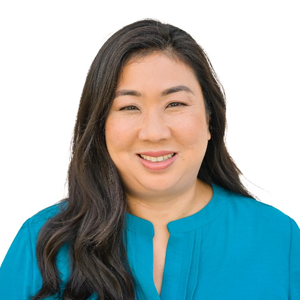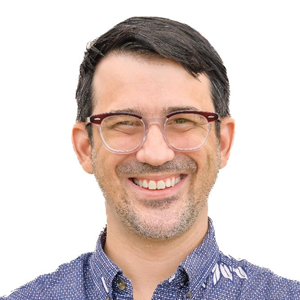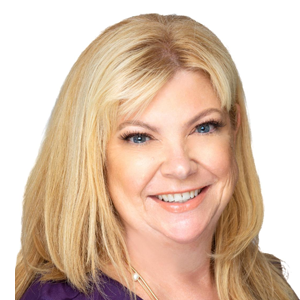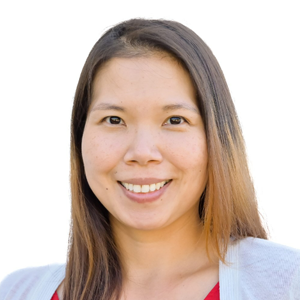 M.A., LMFT
Britt Young
Britt Young, M.A., LMFT is a Licensed Marriage and Family Therapist who is also the Founder and Director for Xplor Counseling, LLC.
Britt believes the best way to help clients is by creating a supportive, understanding, non-judgemental environment in which clients can gain insight, communicate effectively, and learn coping skills to help them prosper.
Britt uses a collaborative approach to therapy and tailors each session to fit the client's needs, but she specializes in Cognitive-Behavioral Therapy, Psychodynamic Therapy, Solution-Focused Therapy, and (for couples) Emotionally-Focused Therapy. She's directive, engaged, and is committed to finding the best way to connect with her clients, so she can help them find the best way to get "un-stuck" and move forward.
LMHC
Kai Hammond
Kai Hammond, LMHC approaches therapeutic partnerships from a collaborative, holistic perspective and employs evidence-based practices in her work to best address client's unique needs, assisting them in navigating life's challenges with authenticity and purpose.
Kai works with individuals needing extra support during life transitions, those coping with depression and/or anxiety, substance abuse, challenges of multigenerational living, and caregivers. Kai is also especially connected to assisting women during the postpartum period and through the various stages of motherhood. 
Kai utilizes a variety of therapeutic approaches and techniques, individualized to client needs, including cognitive behavioral therapy, motivational interviewing, family systems theory and client-centered modalities. Kai is grateful and honored to assist others on their journeys feel understood, facilitate growth and live with intention and congruence.
LMFT
Tavita Maea
Tavita Maea, LMFT was raised on the island of Oahu and American Samoa and speaks English Samoan. Tavita is sensitive to all forms of diversity, and he values understanding individuality and cultural customs.
Tavita has more than ten years experience working in the Mental Health field and prides himself on being authentic. His professional experience has allowed him to work with individuals from different walks of life.
He is flexible in his approach in that he value understanding individual needs in order to provide the best treatment possible. He also aims to create a safe, supportive, and non-judgmental environment for you to explore your story, deepen your self-understanding, putting you on a path to healing.
Tavita provides individual, couples and family therapy and is trained in CBT, Person-Centered, Solution Focused, Mindfulness Based, and Experiential Therapy, as well as Motivational Interviewing.  
He believes that self-care is essential to be effective as a therapist, and he enjoys spending time with family and friends. He does his best to stay active and healthy by exercising regularly at the gym or in the ocean canoe paddling.
LMHC
Katie DeMent
Katie DeMent, LMHC is on your side as you do your best to navigate through the dualities of life. Katie's goal is to help and support individuals and families in their search for balance, connections and strength. Developing a strong mindfulness practice in her own life has helped her found techniques that can be beneficial for others that are looking to try new ways of interacting with themselves and the world around them. Learning ways to cultivate gratitude is a huge emphasis in her practice and has been successful in helping others see how it can be powerful in shifting perspectives, strengthening relationships and finding peace in the present moment.
Katie has been working in the field of the helping profession for the last ten years in Hawaii. The majority of her clients have been youth and adults who have experienced trauma and as a result develop depression, anxiety, adjustment challenges and substance abuse.
Katie is trained to work with clients through a Cognitive Behavioral Therapy lens, with an emphasis on trauma informed care, who also incorporates Acceptance and Commitment Therapy, Motivational Interviewing, Art and Group Therapy, Mindfulness, Person Centered and Existential theoretical approaches.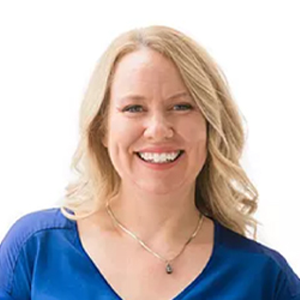 LCSW
Natalie Quintana
Natalie Quintana, LCSW believes in the possibilities for healing and growth in therapy through a genuine collaborative relationship and has been providing exceptional guidance and support to individuals and families since 2013.
Natalie offers compassionate care and effective treatment by creating a safe, confidential, non-judgmental space to help individuals navigate through difficult life changes.
Natalie helps clients learn new skills to handle difficult thoughts and emotions so that they have less on an impact on their life. She also helps clients clarify values so that they can thrive in a life that is meaningful.
Her specialties include helping individuals work through depression, anxiety, relationship conflict, grief, loss, addiction, or other life transitions. Natalie is trained in the ACT model (Acceptance Commitment Therapy). She also uses Emotionally Focused and Cognitive Behavioral interventions.
Natalie will help you find your courageous path toward self discovery.
LMFT
Joanne Humphreys
Joanne Humphreys, LMFT works with individuals, couples, adolescents, and families and offers an empathetic ear, a non-judgemental environment, and a caring, supportive atmosphere.
Joanne specializes in Cognitive Behavioral Therapy (CBT) and Person-Centered Therapy, and she works diligently with clients to find the right balance between guidance, support, and accountability, so clients get the most out of sessions.
As a collaborator and support system, Joanne works together with clients to help improve quality of life through developing healthier coping skills to assist them in dealing with stress-provoking situations. And, let's face it: There are plenty of stress-provoking situations out there!
MSN, APRN-CNS, RN
Joan Parker-Dias
Joan Parker-Dias, MSN, APRN-CNS, RN has been working in inpatient and outpatient behavioral health for more than 28 years and is both an Advanced Practice Registered Nurse and therapist.
She works with clients by helping them change unhelpful patterns and providing support for their new path forward. Joan uses Behavior Focused Therapy techniques, as well as Cognitive-Behavioral Therapy and Dialectical Behavioral Therapy to help her clients learn the skills they need for long-term behavior change.
Joan works with adults, as well as children and adolescents and enjoys swimming, movies, and walking her two dogs!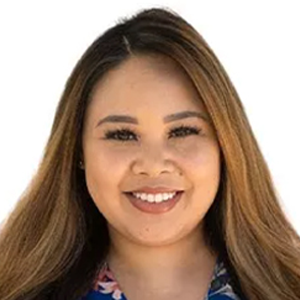 LMFT
Kelsi Yonting
Kelsi Yonting, LMFT is a Licensed Marriage and Family Therapist in Hawaii with more than five years experience working as a Behavioral Health Specialist and Substance Use Counselor.
She has worked with clients with a wide range of concerns including depression, anxiety, relationship issues, parenting problems, addiction, and other mental health conditions.
Kelsi's counseling style is warm and interactive. She believes in treating each individual with respect, sensitivity, and compassion, and doesn't believe in stigmatizing labels.
Her approach combines cognitive-behavioral, humanistic, psychodynamic and solution-focused counseling. She tailors your treatment to meet your unique and specific needs.
It takes courage to seek for a more fulfilling and happier life and to take the first steps towards a change. If you are ready to take that step, Kelsi is here to support and empower you.
LMFT
Emilyann Shupe
Emilyann Shupe, LMFT is a Licensed Marriage and Family Therapist, as well as an Elementary School Counselor. She has experience working with individuals, couples, and families who have experienced trauma and need support with social/emotional stress and mental health concerns.
She is comfortable working with families with young children and has experience in parent coaching and parent education. Emilyann also has a passion for helping couples and family members (such as parent-child or sibling-sibling) improve their communication and connection in conjoint therapy. It's her goal to create a safe comfortable space for her clients to share the stress and struggles of their lives and relationships.
She has a directive, yet compassionate coach-like style and is committed to supporting client's in achieving their goals.
LMFT
Mindie Ching
Mindie Ching, LMFT believes that therapy isn't necessarily about "fixing what's wrong" with you. Rather, it's a place to recognize and develop what you do well. People are full of inherent strengths and talents that can be discovered and refined to extend one's potential and utilized when times are challenging.
Through active listening, empathy and understanding, Mindie offers insight, perspective and support to empower her clients to navigate their life path. Mindie has cultivated 18 years of experience working with children, adolescents and adults through individual, dyad/couples, family and group therapy sessions. Her theoretical orientation uses Positive Psychology, Cognitive-Behavioral Therapy, Solution-Focused Therapy and a culturally-sensitive approach. These techniques are used to assist clients dealing with issues such as trauma/PTSD, depression, anxiety, substance abuse, childhood sexual abuse, domestic violence, life transitions, relationship issues, grief and loss.
Mindie's role is goal and insight-oriented and utilizes task/homework, tool and assessment strategies to act as coach and mediator to guide clients in attaining what they want and/or need to achieve. A therapist who is down to earth and humorous, Mindie believes in "keeping it real" and will conduct sessions by treating you with aloha, compassion and without judgment. She considers it a joy to connect with clients no matter what season they're experiencing, and it's a privilege to witness their personal growth and transformation.
LMHC, CSAC, CCS, NCC
David Sprouse
"Everything you've faced so far, you have survived. I believe it is within reach to not only survive but thrive".
People often say Dave's "casual style" and "attention to detail" helps others quickly feel comfortable opening up and sharing their story.
Dave is passionate about seeing others thrive in growth and happiness. Dave uses a combination and personalized approach to counseling to help each person discover the power within themselves to experience positive change as needed.
David has specialized experience in counseling those participating in medication assisted treatment such as methadone and suboxone, and his prior military, medical, teaching and coaching experience allows him to diversify therapeutic approaches.
Common approaches used are CBT, Person-Centered, and integrated wellness approaches to incorporate physical and emotional wellness components. Dave has extensive experience helping those battling substance use.
Dave has experience in vocational and academic counseling with individuals ages ten and older. Dave also holds a counseling license in the following states (in addition to Hawaii) which may allow continued telehealth services for Xplor clients who relocate to Alabama, Oklahoma, and Oregon (based upon individual insurance plans).

LMFT
Erica Taylor
Erica Taylor LMFT understands that everything you do in life is a risk. Dating, marriage, picking the right friends, standing up for yourself, quitting a job, starting a new career, and the list goes on. She understands the value of having someone who is there to be supportive and by your side without judgment as you go and create the life you want for yourself-and she wants to be that person for her clients.
Erica's approach to therapy is collaborative, solution focused, client centered and psycho-dynamic. She believes that exploring and learning to navigate unknown territories will bring about confidence, clarity and peace of mind by helping individuals understand themselves and the world around them better.
Erica's goal is to help individuals live their life to the fullest and go after whatever it is that makes them happiest. She works with individuals coping with anxiety, depression, relationship conflict, difficult breakups and trauma. Erica looks forward to working with you to provide you with a life of endless possibilities, adventures and growth in the direction you wish to move forward.
LMHC
Alexis Lane
Alexis Lane, LMHC is a licensed mental health counselor who specializes in treating various mental health issues, including depression, anxiety, stress, and trauma. She has worked primarily within the Oahu community, and her compassionate and empathetic approach to counseling has helped many individuals to find relief and healing. Alexis believes that everyone has the capacity to heal and grow, and she works with clients to explore their individual needs and strengths to create an effective treatment plan. Her goal is to create a safe, non-judgmental space for clients to work through their struggles and find ways to build resilience and joy in their lives.
M.A., LMFT
Michael Yadao-Evans
Michael Yadao-Evans, M.A., LMFT is a licensed Marriage and Family Therapist who was born in Hilo and raised throughout the islands.
Michael believes the quality of the therapeutic relationship is the single biggest factor in facilitating change. Because of this, his main focus is to listen with a non-judgmental ear in order to work collaboratively towards your goals.
Michael has worked with wide, diverse populations and age groups, including adult men, adolescents, and gender-specific women in substance abuse treatment, adolescents in foster care, with autism, ADHD, or other learning disabilities. And, as a prior service member, he has experience with the military, as well.
Michael's favorite approach is a non-directive, experiential style. However, he also works through a cognitive-behavioral (CBT), Solution-Focused, or Family Systems perspective. The important thing is what approach best suits the client.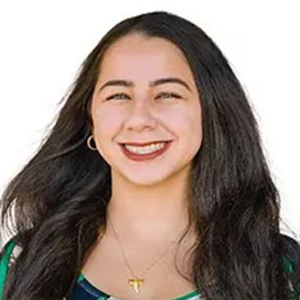 Intake Coordinator
Randi Aikau-McFadden
As part of our intake team, Randi helps create the friendly and helpful atmosphere you experience when you contact Xplor Counseling. She helps clients find the right clinician and makes sure all client information is accurate and up to date, in order to avoid insurance snafoos. She also helps the company in its operations and is dedicated to helping our community achieve optimal mental health.
From insurance verification to client-clinician coordination, Randi is focused on making sure you have the best Xplor experience possible. And, she's front and center with a professional demeanor and helpful attitude.
M.A., LMFT
Alison Cameron
Alison Cameron, M.A., LMFT is a Marriage and Family Therapist with over 20 years of experience working with individuals and families facing issues such as trauma, divorce, and changes to family structure, parenting issues, military issues, illness, loss and grief, depression, anxiety, body image issues, ADHD, and more.
Alison utilizes a variety of therapeutic approaches to tailor treatment to your style and needs.  Utilizing Cognitive Behavioral, Dialectical Behavior, Trauma-Informed, Acceptance and Commitment, and Solution Focused therapy modalities, as well as positive psychology and motivation interviewing, Alison will join with you and collaborate on your mission to achieve a better life.
Whether you are seeking to reach your highest potential and live your best life, or you are currently dealing with some of the most challenging issues a person can face, Alison will provide a safe, accepting space and guide you through your process with compassion, caring, and sensitivity.  We will work together to recognize and remove unhelpful thoughts and blockages, shed limiting beliefs, and find solutions to tough situations.
Alison was born and raised in Hawaii and enjoys spending her free time outdoors, especially at the beach. She also enjoys cooking healthy meals from different cultures, exercising, and most importantly, spending time with her son.
LCSW
Michelle Rho
Michelle Rho, LCSW  was born in South Korea and raised on the Island of Oahu. She has a master's degree in social work from the University of Hawaii and is a Licensed Clinical Social Worker. She has over 10 years of experience in working within the human service field, providing individual/couples/group counseling and case management services. Her experience includes working with children and families with behavioral and emotional challenges, trauma, relationship challenges, coping through change and transition, parenting support, and mental health.
Through working with individuals from various walks of life, she understands the barriers and challenges that individuals and families face when trying to create lasting change. Michelle helps to create a safe place for individuals, couples, and families to navigate through life's challenges, utilizing a trauma-informed care approach and motivational interviewing. She also utilizes the holistic approach, emphasizing wellness and mind and body connection towards healing.
Michelle is friend, empathetic, and genuinely fun loving. She loves spending time playing with her chihuahua, baking, and traveling.
Administrative Assistant
Nicolette Kim
Nicolette is a current graduate student pursuing her licensure as a Marriage and Family Therapist. She is most interested in couples therapy and helping those who struggle with depression, anxiety, and negative self-image.
Nicolette believes that empathy is one of the most important factors when engaging and working with others and intends to use this approach in the future when she is ready to practice as a certified clinician.
In her free time, Nicolette enjoys surfing, reading books on family therapy and growth, and watching action movies. She also enjoys visiting art galleries and museums when she travels and is a huge dog lover.
Administrative Assistant
Erica Nateras
Erica Nateras is currently a first-generation graduate student in pursuit of a master's degree in Mental Health Counseling. Erica has found her calling in the counseling world and is passionate about raising awareness of the importance of mental health. She uses this passion in her position within the company to keep things running as smooth as possible.
Erica aspires to be a licensed counselor and work with adolescents. She has found that during our teen years it is crucial to learn how to develop healthy coping mechanisms, establish boundaries, and how to maneuver life's biggest challenges.
Erica was born and raised on Oahu. During her free time, you can find her relaxing with her husband at home, swimming in the ocean, or setting out to find delicious food on the island.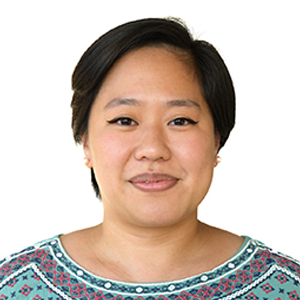 Intake Coordinator
Tabitha Opena
Tabitha Opena is dedicated to efficiently facilitating the process of connecting our clients to the services they need. She helps to create a safe and friendly environment to those seeking support.
Born and raised on Oahu, her passions include reading, Judo, and art in many forms. Her superpowers include multi-tasking, problem-solving, and being a loving Mama. Remember: "Happiness can be found even in the darkest of times, if one only remembers to turn on the light."
M.S., MFT-Intern
Katelyn Usam
Katelyn Usam, M.S. is a recent graduate of the University of Nevada, Las Vegas, Master of Science Couple and Family Therapy program. She was originally born and raised on Oahu, Hawaii and has moved back to her home to continue her journey in decreasing stigma in mental health and help others to find healing, love, and support.
Katelyn is trained is Eye Movement Desensitization Reprocessing (EMDR) and primarily uses this in the treatment of trauma and other issues that may result in negative beliefs about oneself or others. She also integrates family systems theory along with her use of Emotionally Focused Therapy (EFT), Cognitive Behavioral Therapy (CBT), and other therapeutic models to help clients reach their goals in any way possible.
Katelyn works with adolescents, adults, and couples coming from all walks of life and suffering from a variety of issues. These include stress, grief and loss, anxiety, depression, trauma, kids with parents of divorce, and suicidal ideation. She also has some experience with working with perinatal mental health and medical trauma.
By cultivating a safe, judgement-free environment for all, Katelyn strives to help her clients get to where they'd like to be in life and is committed to the support of her clients' unique and individualized healing journey. With a compassionate heart, endless empathy, and transparency, she would love to collaborate with you on what a "better life" would like for you and help you enact the change that sometimes feels impossible.
PsyD
Dr. George Bergholz
Dr. George Bergholz has worked in the mental health field for more than thirty years and is a Post-Doctoral Fellow with a doctorate in Clinical Psychology. He is also a Board-Certified PTSD Clinician with the American Psychotherapy Association and has a specialization in Art Therapy. George has helped children, teenagers, adults and the elderly, providing meaningful Life Coaching for those who need guidance and support.
No matter what you are dealing with, either life stressors or goals you want to achieve, George find that everyone has the power within themselves to conquer obstacles and fulfill personal achievements. He believes that one can learn to harness that power within, when properly guided by a professional who can help you achieve your desired outcomes.
George enjoys helping adolescents develop a better self-image, a purpose in life, and a positive path ahead. This can be achieved through developing powerful skills for building self-confidence and motivation. He also focuses on relational issues, whether the focus is on personal or work relationships.
LMHC
Anthony Leite
Anthony provides clients with a space where they can feel comfortable and safe enough to let their guard down and be themselves without the fear of judgment. We all have a story to tell, and telling our story to the right person allows us to heal, learn, and grow from our experiences in ways that advance us forward to new and healthier ways of living. With a background in clinical mental health counseling and a therapeutic basis in cognitive behavioral therapy, psychodynamic therapy, and solution-focused therapy, Anthony has been able to help people from various different backgrounds overcome their challenges and reach their personal goals. Rest assured Anthony will take the time to get to know you and understand the details of your concerns so that your therapy is custom-tailored to address your needs.
LCSW
Ann Marten
Ann Marten, LCSW believes in creating choices and finding resilience when providing care for her clients, and during her 30+ years as a therapist, she has gained experience supporting and guiding individuals, couples, and families toward personal growth and improved relationships.
​Ann specializes in couples counseling, parenting issues, loss, depression, anxiety, PTSD, trauma, and play therapy with children. After working with military families for nine years, Ann also specializes in helping military families overcome the sometimes daunting task of transition and relationship stress.
​Ann is flexible, compassionate and open to challenges, no matter what your journey may be. I use cognitive behavioral and other evidence based therapies, as well as psychoeducation to help my clients find their way back to happiness–or get there for the first time.
LMHC, CSAC
Robert Locklear
Robert Locklear, LMHC, CSAC specializes in working with individual adults who may be experiencing anxiety, depression, interpersonal relationship conflict, life transitions, career stumbling blocks, and substance abuse. He has an easygoing style and creates a space where you can be you, without judgement. It's this kind of accepting demeanor that helps Robert's clients thrive and grow.
Robert uses a collaborative and integrative style in his sessions, blending evidence-based perspectives with the needs of the client, and he allows the client's needs to guide him forward. You will always find a listening ear, a knowledgeable base, and a professional outlook when you see Robert.
He's excited to with you in overcoming and preserving through any negative challenging obstacles. As we increase your coping skills and ability to tolerate distress, you can have a healthier quality of life.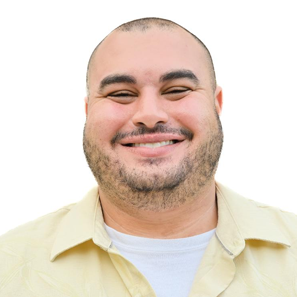 LMHC, CSAC
Joseph Hakim
Joseph Hakim, LMHC, CSAC is a big Canadian living in Hawaii with an even bigger heart, and he is ready to help you. Joseph understands that the decision to enter therapy is not always easy and strives to ensure a comfortable casual entry into counseling.
Joseph brings with him several years of experience in clinical mental health in which he provides a judgment free environment so that clients can feel comfortable enough to open up and share their story without worry.
Joseph has worked with a diverse demographic with people from all walks of life, and can offer insight and treatment for depression, anxiety, suicidal ideation, trauma, schizophrenia, bipolar disorder, personality disorders, stress, and substance abuse.
Through the use of cognitive behavioral therapy, person-centered therapy, motivational interviewing, and more; Joseph works with his clients to help them achieve the goals that they strive to achieve in counseling through custom tailored treatment plans.
PsyD
Tiara Liquido
Dr. Tiara Liquido, PsyD is a licensed psychologist, born and raised in Hawai'i. Inspired by the love of the islands she grew up on and her mixed ancestry of healers, she has a deep commitment to helping those around her. She believes we all have an innate ability to restore ourselves and connect with our inner healer. Though the process of therapy can seem daunting and impossible, Tiara will be there alongside you with tenderness and care.
Tiara uses a multicultural lens to approach each client in their unique backgrounds and experiences. She works in a collaborative manner with clients to empower their ability to grow and help direct their own healing. While Tiara practices with a variety of treatment modalities, she primarily uses cognitive behavioral therapy, trauma informed therapy, transpersonal therapy, and mindfulness. She has worked in Hawai'i, New York City, and Berkeley helping to serve her LGBTQ+ community, people working through body image issues and disordered eating patterns, individuals dealing with substance abuse, trauma survivors, individuals affected by anxiety and depression, and those struggling to navigate through life.
When Tiara isn't at work, you'll most likely find her at the beach, spending time with her two cats, or eating a new favorite snack.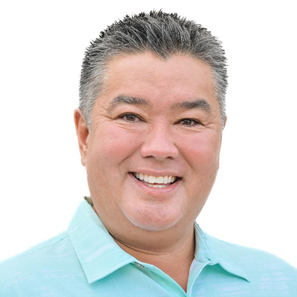 LCSW
Levin Matsukawa
Levin Matsukawa, LCSW, is a professional coach and change agent who has worked in Hawaii's behavioral health field for nearly three decades. Congratulations in taking the next steps to do more for yourself as it is truly deserved. Levin works out of Xplor Counseling and makes himself available via Telehealth or for in person visits at any of our office spaces located across the Island.
Levin's roles fulfilled local public and private sectors with the DOE, DOH, CAMHD, AMHD, and Judiciary. He continues to assist adults, children, and adolescents with a full range of ecological based supports, that are solution-focused transactions in problem solving.
Levin provides a relaxing and comfortable space to listen to our Island folks who are most dear to him. He helps individuals heal, energize, and become aware of their inner strengths to create a successful pathway for lasting solutions.
Counselor
Sean Landau
Sean Landau is a counselor and psychotherapist with 10+ years of experience. Sean comes from an international background and has embedded a cross-cultural lens in delivering his services. Through fostering authentic, trusting, and supportive relationships, Sean provides the space for clients to collaborate in creating personalized strategies for maintaining a practice of sustained happiness and wellbeing.
While initially specializing in youth work, Sean has expanded his services to support adult individuals, couples and families. Sean has experience in a variety of settings including intensive residential outpatient settings, community mental health offices, schools, and private practices. He provides a person-centered approach, including motivational interviewing, psychoeducation, and other evidence-based therapies. Sean is grateful and honored to help clients feel understood, facilitate growth, and live with meaning.
MCMFT
Sonja Cookman
Sonja Cookman, MCMFT, believes in each individual's resilience and ability to overcome the many unique and shared challenges and stressors that present in life. We all, at times, find ourselves feeling uncomfortable, confused, anxious, and depressed, among many other complex emotions, and Sonja is dedicated to helping you move through these, harnessing the opportunities for growth and building on your strengths and weaknesses.
Sonja is a positive and caring individual, who works to support families and individuals in creating balance, peace, and happiness in their lives. Sonja's background as a skills trainer and clinical case manager has provided the experience necessary in understanding the challenges that arise in neurological, developmental, and mental health conditions, and how to overcome many of these challenges. Within these arenas, Sonja also has experience in working with individuals in strengthening their communication skills and relationships with family members, and in supporting individuals throughout various periods in their life span, and has personal and professional experience in guiding individuals and families through the process of healing through grief and loss, and in healing after trauma and attachment injuries.
Sonja really focuses on each person through a holistic perspective and creates a safe, non-judgmental environment in which insight, growth, and prosperity are fostered. Sonja's approach is collaborative, integrating aspects of Cognitive-Behavioral Therapy, Psychodynamic Therapy, Person-centered Therapy, Expressive Arts Therapy, Play, and Sandtray Therapies, and Solution-focused Therapy. Sonja maintains a good balance of directing and supporting in facilitating her sessions and is truly committed to finding the most effective methods and techniques when working with her clients.
M.A. MHC
Erin Kilbury
Erin Kilbury, M.A. MHC aims to develop a clear and compassionate understanding of her clients. She believes that effective and lasting change in therapy is a collaborative, multidimensional process. To assist this process, Erin draws from clinical training in emotion-focused cognitive-behavioral therapies, mindfulness, meditation, and body-based therapies. While reduction of acute symptoms is an immediate goal, she strives to foster an open and supportive relationship that empowers people to better understand (and respond to) their emotions and connect to sources of wellness and well-being beyond the presenting problem.
Erin works with people on a variety of issues including moving through and coping with grief, loss, trauma and transitions, anxiety and depression, disordered eating, sport, and performance-related issues, relationship difficulties, enhancing wellness, and mindfulness.
Erin received a master's degree from Boston College and has been studying and teaching yoga as a system of wellness for over a decade. Prior to her transition to Hawaii, Erin worked as a study therapist and researcher in the psychology department at Harvard University. She offers psychotherapy for adolescents, adults, couples, and families.
LMHC
Jessica Nakayama
Jessica Nakayama, LMHC believes that everyone has the basic need to be understood. But to be fully known and truly loved, can free us to live authentically, help us to live in harmony with one another, and get us through all obstacles in life! She believes in a holistic approach to therapy, where each session is tailored to fit the client's needs. Jessica specializes in Cognitive Behavioral Therapy, Psychodynamic Therapy, and Person-Centered Therapy. The best way to help clients is by creating a safe, non-judgmental, and supportive environment in which clients can heal, thrive, and navigate through their life's path.
LMFT
Kellie Johnsen
Kellie Johnsen is a Marriage and Family Therapist and Clinical Sexologist. She specializes in sex therapy specifically around challenges of intimate communication, sexual health/education, in-congruent sex drives, infidelity recovery, non-traditional relationships, disability, and grief. Kellie has experience serving a wide range of people including athletes, artists, military personnel, and first responders. She is an IMAGO therapist whose work is rooted in attachment theory and is trained in a wide variety of interventions including hypnotherapy, Gottman, and somatic interventions. Kellie works with individuals, couples, and groups on creating personal relationships they want and deserve. She is always honored to listen fully, challenge her clients with questions nobody else will ask, and give them a place to share the stories they can't share anywhere else. In her free time, Kellie is a wine educator and teaches workshops on mindful wine tasting and the intersectionality between wine and intimacy.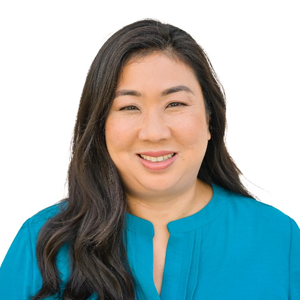 LCSW
Alison Matsumoto-Kong
Alison Matsumoto-Kong, LCSW believes that everyone has the strengths within them to reach their goals and make the life changes they desire. She feels that guided and supportive assistance through individual counseling improves a person's mental health which also improves their overall health and wellness. As we experience life's challenges, supportive services are necessary to tackle these obstacles.
Alison provides counseling with an empathic, accepting, transparent, honest and nurturing approach, with a practice focusing on strengths-based, client-centered, and cognitive behavioral therapies. Alison believes that this approach assists individuals to identify their own strengths so they can have the confidence and ability to make cognitive and behavioral changes they feel are necessary to improve their overall quality of life. Using cognitive behavioral techniques while using a strengths-based and client centered approach, Alison assists individuals in learning and developing appropriate and healthy coping skills and strategies that can make positive impacts on how life experiences and situations are handled and managed.
Alison has a passion of working with pre-adolescents, adolescents, and the young adult age group. Alison has more than ten years experience working with this population in Hawaii and California and believes that providing supportive services can have a long-lasting positive impact as adolescents work through challenges. She has experience working with adolescents of various ethnic backgrounds, family dynamics, and lifestyles with compassion, empathy, and care
LMHC, CSAC
Alicia Fu
Alicia Fu, LMHC, CSAC is a Licensed Mental Health Counselor and Certified Substance Abuse Counselor, born and raised in Hawaii. Alicia comes from a multi-cultural background and has clinical experience working in both inpatient and outpatient settings working with adolescents and adults.
Alicia provides individual, couples, and family therapy and specializes in working with individuals who may experience anxiety, depression, trauma, grief, interpersonal conflicts, adjustment issues, and/or life transitions.
Alicia works towards prioritizing your "self" to build a more meaningful life through improved all-around wellness. Having a respectful, trusting, and non-judgmental relationship with you is most important. Once established, she collaborates with her clients to address areas of improvement, gain an understanding of self, and work towards improved self-growth and development.
Alicia focuses on your individual and/or family needs through a person-centered approach and utilizes interventions that align with Cognitive behavioral therapy (CBT), Motivational Interviewing (MI), person-centered therapy, and psychodynamic therapy amongst others, tailored specifically to your unique, individual needs.
Seeking and engaging in therapy can feel like an overwhelming and intimidating experience, but, when working with Alicia, you have a safe place to address challenges in a positive and safe environment.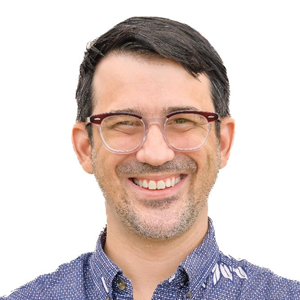 LCSW
Zac Callaghan
Zac Callaghan, LCSW is a Licensed Clinical Social Worker whose first academic passion in life was philosophy, earning an MA before going into mental health. Wittgenstein said that philosophy is a kind of therapy; Zac follows that sentiment with those he helps by focusing on creating a lasting, meaningful life. Integrative in his approach, Zac uses aspects of CBT and DBT to collaborate on developing thoughts and safety behaviors that help you feel more in control and grow as a person. Zac also uses psychodynamic approaches to foster personal growth through exploring the deeper, sometimes hidden, the meaning of your experience, at times confronting inner conflict. For two years Zac has worked as a Nurtured Heart Approach (NHA) trainer, which he uses when working with families of youth. NHA works by getting change through relentlessly energizing what is going right in a person's life and allowing them the chance to try again.
Zac truly believes that healing happens when we seek it out and talk about it, and he would be honored to walk with you on that journey.
MD
Alan Wolfson
Alan Wolfson, MD is a Board-Certified Psychiatrist who specializes in the treatment of adults. He uses an evidence-based, comprehensive approach and integrates medicine with preventative and alternative interventions such as diet, exercise, meditation, and supplement use.
Psychotherapy is used when appropriate with emphasis on psychodynamic, cognitive-behavioral, interpersonal, and mindfulness approaches.
Outside of the clinic, Alan treasures time in nature and loves hiking, camping, and visiting new parks and trails. He also values time with family, friends, his dog, and his own meditation practice.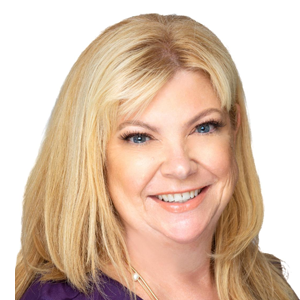 MA, LMFT
Kristy Anderson
Kristy Anderson, M.A., LMFT is a Licensed Marriage and Family Therapist with a Master of Arts in Clinical Psychology. She believes you have everything you need within you to grow and heal even though at times it might not feel like it. You are not alone in this journey. Reaching out can help you rediscover your innate health and offer perspectives not previously considered. Whether you are going through life stressors, mental health challenges, trying to get unstuck from a current situation, or finding the courage to achieve your dreams, the path of therapy and self-knowledge can help you find your way back home.
Kristy has experience working with anxiety, depression, life transitions, parenting, play therapy, addictive behaviors, abuse, relationship issues, trauma, mindfulness training, caregivers, those with health challenges, as well as encouraging self-discovery to live your special one-of-a-kind authentic life. Her approach is kind, warm, collaborative, supportive, and focused on each client's individual needs. She utilizes a variety of therapeutic approaches including cognitive behavioral, humanistic-existential, psychodynamic, and solution-based modalities. Her style is directive, engaging and helps find humor even in the most difficult of moments. We really are all in this together.
MSCP, MFT-I
Tomoko Ella Hotema
Tomoko Ella Hotema, MSCP, MFT-I is a pre-licensed Marriage and Family Therapist who services both our English-speaking and Japanese-speaking clients.
Tomoko believes that when your mind is not well, poor choices often ensue, and when you are traumatized, triggers and anxiety often control your whole being. The healing process is different for everyone; the key is finding what works for you and finding a good balance in life.
Tomoko uses different therapeutic approaches depending on the person's presenting challenges, personality, and needs. Tomoko often leads with a Humanistic Approach, which focuses on each individual's uniqueness. Humanistic Therapy is about finding who you are, realizing your potential, and finding fulfillment in life. Therapy is teamwork, and Tomoko does her best to facilitate and support her clients to find their unique paths.
日本語のカウンセリングも行なっております。ご質問等ございましたら、智子までご連絡下さい。
MFT, CSAC
Michael Aprile
Michael Aprile MFT, CSAC is a Licensed Marriage and Family Therapist and Certified Substance Abuse Counselor with 11 years of experience in the mental health field. Michael has experience providing services in a variety of settings, including substance treatment facilities, prisons, in-home, schools, and community-based programs.
In the past, Michael has provided case management to adults with severe mental illness, as well as family therapy services to men, women, and their families who are involved with the criminal justice system. He also has experience providing services to special needs children and their families.
As an Existential-Humanistic Therapist, Michael applies elements of a number of modalities in his clinical approach. Narrative, CBT, Experiential and Solution-Focused approaches are combined to assist individuals and couples in processing their concerns in the context of the universal challenges we all face as we experience the human condition.
In doing so, our immediate concerns may become, if not less significant, perhaps more manageable when viewed from a global perspective. Michael focuses on developing expressive communication skills to improve relationships and has a keen interest in working with families with special needs children who may experience "Chronic Sorrow" in their lives.
DSW, LCSW
Jennifer Langley
Dr. Jennifer Langley, DSW, LCSW is a Licensed Clinical Social Worker in the state of Hawaii. She believes in the importance of the client-therapist relationship, creating a supportive environment in which clients can increase their awareness and understanding of their emotions, thoughts, and behaviors and learn to manage difficulties they are experiencing.
Dr. Langley is passionate about helping children, adolescents, and adults learn how to manage their difficulties and improve their overall well-being. The majority of her work focuses on managing anxiety, depression, and anger. Dr. Langley uses a blend of modalities for therapy dependent on the client's needs, including Cognitive-Behavioral Therapy, Dialectical Behavioral Therapy, Gestalt Therapy, and Solution-Focused Therapy. She is committed to connecting with her clients and supporting them in their journey to improving their overall well-being.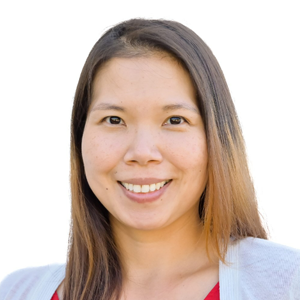 LMFT
Amy Yang
Amy Yang, LMFT believes that everyone is capable of overcoming challenges in life. While working with Amy, you'll have a supportive and safe environment to share your stories and your experiences in a supportive, non-judgmental space.
Amy works in a creative and collaborative approach with you to make positive changes, and she believes that setting goals and maintaining a balance in life is part of the journey. Amy specializes in Expressive, Person-Centered, Cognitive-Behavioral, and Solution-Focused therapy. Over the years, Amy has worked with children and adolescents with Autism, ADHD, and other learning disabilities, military children and families, and adults struggling with anxiety, depression, and substance abuse, as well as those experiencing bereavement. Amy also speaks Cantonese and can service Cantonese-speaking clients.
Walking the path alone is not always easy. Let's do this together!
MS, CSAC, LMHC
Jacqueline Montero
Jacqueline Montero, MS, CSAC, LMHC is a certified substance abuse counselor and licensed mental health counselor who practices a variety of eclectic therapeutic approaches to help individuals ranging from children to adults heal from past trauma, past hurts, emotional pain, emptiness and encourages a holistic, approach to healing the mind, body and soul.
Not only does Jacqueline have extensive experience with addiction and severe mental illness but she is perfect for anyone experiencing daily challenges who simply want to live a more abundant and fulfilling lifestyle.
Jacqueline believes in practicing a person-centered approach that allows for openness and transparency without judgment so individuals feel comfortable opening up to her. Jacqueline believes you have the power to lead your best life, sometimes we just need a little help tapping into it.
APRN
Luke Xavier
Luke Xavier is a Board Certified Psychiatric Mental Health Nurse Practitioner who has recent experience in Hawaii as an inpatient psychiatric Registered Nurse as well as Advanced Practice RN in the outpatient (including telehealth), emergency, and inpatient settings. Previously he was a public health Registered Nurse at a community clinic in San Francisco, CA, that specialized in care for the LGBTQ+ community as well as people experiencing homelessness. His psych-specific treatment populations include young adults with serious mental illness; adults with chronic depression and anxiety; and people living with residual symptoms of trauma. In his studies at UCSF, he also focused on the treatment of individuals with comorbid HIV and/or substance use disorders. He enjoys engaging with each client to find ways in which they can feel empowered in their own mental health care. Although his passion is medication management, treatment, and education, he engages in therapy with clients when appropriate and necessary. Luke recently moved to Hawaii to practice here because, after years of visiting family on Oahu, he felt very welcomed and comfortable with island life. From living in India to NYC and Prague, and working in everything from interior design to nightlife and now healthcare, he hopes his constellation of life experiences can inform a productive therapeutic rapport based on empathy, trust and mutual respect. Luke relaxes with SUP, video games. yoga/meditation and beaching. He is also an adrenaline junkie who rides roller coasters, watches horror movies and gets body art whenever he has the chance.
LMHC
Marica Myers
Marica Myers is a Licensed Mental Health Clinical Counselor with more than 15 years of experience, as well as a Certified Substance Abuse Counselor with more than ten years of experience.
Marcia started her "helping" career internationally when she worked with a Children's Hospital and assisted Marines as they investigated child abuse cases. From there, Marcia returned to Hawaii, where she completed her MS in both Criminal Justice and Psychology and was able to gain experience in Case Management with the State of Hawaii. In addition to her experience with mental illness, she also worked with the Army in Ft. Hood, Germany, and Hawaii as a Substance Abuse Counselor.
Marcia's travels, experience, and work with the military and civilians have provided her with extensive insight into working with different cultures, multiple environments, and access to many types of mental health issues. She believes that a strong therapeutic alliance is key to creating positive change and personal growth.
Marcia also strives to create a safe, non-judgmental, and supportive space for all her clients ages 18-100. As she works alongside you, her goal is to support you in deepening your understanding of your own experience, so you can feel empowered to work towards your therapeutic goals.
FNP, APRN
Anna Grills
Anna Grills, FNP, APRN is a board certified Family Nurse Practitioner and Advanced Practice Registered Nurse with a background in family medicine and primary care. She has a passion for behavioral health because after nearly a decade in primary care, she has seen that improving patient's mental and emotional health can be the single most effective step towards improving their overall health and wellbeing.
With a primary care background, she approaches mental health concerns with a whole-person perspective. This will inform her evaluation, which takes into account a comprehensive health history and a consideration for medical conditions which may be impacting one's mood.
As a prescriber, she offers a mindful approach to the use of medications, but also strives to present and utilize evidence-based non-pharmacologic interventions and lifestyle changes to improve mood.
She has a collaborative style centered on selecting medical and non-medical therapies that align with the patient's interests, values, and goals.
Many Healthcare Workers Have Been in Need of Mental Health Services
Since the start of the COVID-19 pandemic, many healthcare workers have been in need of mental health services. Our highly-regarded centers offer a wide range of mental health services to all healthcare workers – schedule an appointment with one of our centers today.