Relationships   |   Balance   |   Change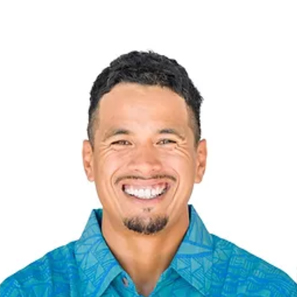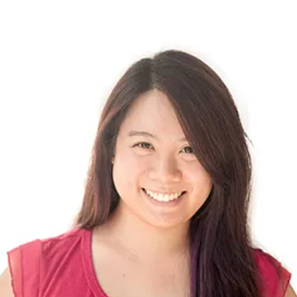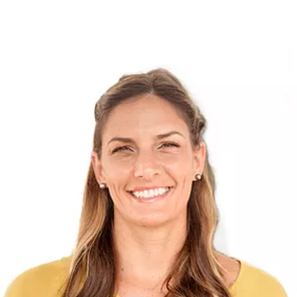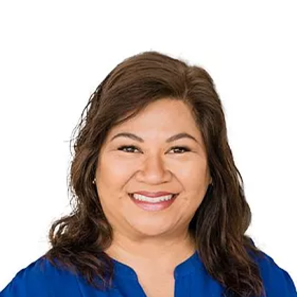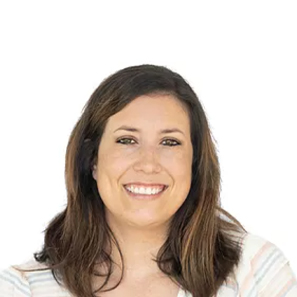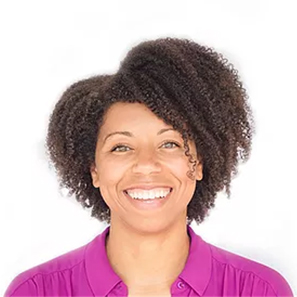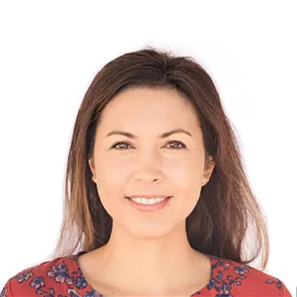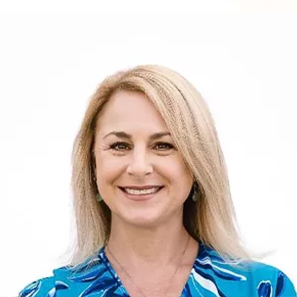 M.A., LMFT
Britt Young
Britt Young, M.A., LMFT (Aina Haina) is a Licensed Marriage and Family Therapist who is also the Founder and Director for Xplor Counseling, LLC.
Britt believes the best way to help clients is by creating a supportive, understanding, non-judgemental environment in which clients can gain insight, communicate effectively, and learn coping skills to help them prosper.
Britt uses a collaborative approach to therapy and tailors each session to fit the client's needs, but she specializes in Cognitive-Behavioral Therapy, Psychodynamic Therapy, Solution-Focused Therapy, and (for couples) Emotionally-Focused Therapy. She's directive, engaged, and is committed to finding the best way to connect with her clients, so she can help them find the best way to get "un-stuck" and move forward.
LMHC
Kai Hammond
Kai Hammond, LMHC (Aina Haina, Eaton Square) approaches therapeutic partnerships from a collaborative, holistic perspective and employs evidence-based practices in her work to best address client's unique needs, assisting them in navigating life's challenges with authenticity and purpose.
Kai works with individuals needing extra support during life transitions, those coping with depression and/or anxiety, substance abuse, challenges of multigenerational living, and caregivers. Kai is also especially connected to assisting women during the postpartum period and through the various stages of motherhood. 
Kai utilizes a variety of therapeutic approaches and techniques, individualized to client needs, including cognitive behavioral therapy, motivational interviewing, family systems theory and client-centered modalities. Kai is grateful and honored to assist others on their journeys feel understood, facilitate growth and live with intention and congruence.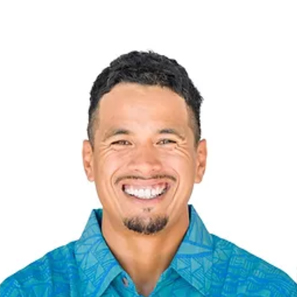 LMFT
Tavita Maea
Tavita Maea, LMFT, (Aiea) was raised on the island of Oahu and American Samoa and speaks English Samoan. Tavita is sensitive to all forms of diversity, and he values understanding individuality and cultural customs.
Tavita has more than ten years experience working in the Mental Health field and prides himself on being authentic. His professional experience has allowed him to work with individuals from different walks of life.
He is flexible in his approach in that he value understanding individual needs in order to provide the best treatment possible. He also aims to create a safe, supportive, and non-judgmental environment for you to explore your story, deepen your self-understanding, putting you on a path to healing.
Tavita provides individual, couples and family therapy and is trained in CBT, Person-Centered, Solution Focused, Mindfulness Based, and Experiential Therapy, as well as Motivational Interviewing.  
He believes that self-care is essential to be effective as a therapist, and he enjoys spending time with family and friends. He does his best to stay active and healthy by exercising regularly at the gym or in the ocean canoe paddling.
LMHC
Katie DeMent
Katie DeMent, LMHC (Aina Haina, Eaton Square, Kailua)  is on your side as you do your best to navigate through the dualities of life. Katie's goal is to help and support individuals and families in their search for balance, connections and strength. Developing a strong mindfulness practice in her own life has helped her found techniques that can be beneficial for others that are looking to try new ways of interacting with themselves and the world around them. Learning ways to cultivate gratitude is a huge emphasis in her practice and has been successful in helping others see how it can be powerful in shifting perspectives, strengthening relationships and finding peace in the present moment.
Katie has been working in the field of the helping profession for the last ten years in Hawaii. The majority of her clients have been youth and adults who have experienced trauma and as a result develop depression, anxiety, adjustment challenges and substance abuse.
Katie is trained to work with clients through a Cognitive Behavioral Therapy lens, with an emphasis on trauma informed care, who also incorporates Acceptance and Commitment Therapy, Motivational Interviewing, Art and Group Therapy, Mindfulness, Person Centered and Existential theoretical approaches.
LCSW
Jasmin Chang
Jasmin Chang, LCSW (Eaton Square, Aiea) has extensive experience working with children and adolescents with a variety of behavioral and emotional challenges. Her area of expertise includes trauma, anxiety, depression/mood disorders, autism, behavioral issues, and anger management. She also has experience with parent training and promoting healthy parent-child interactions.
Jasmin utilizes an eclectic and personalized approach to best fit her client's needs. She specializes in Cognitive Behavioral Therapy (CBT), Dialectical Behavior Therapy (DBT), Trauma Focused CBT, Play Therapy, Psychodynamic therapy, Solution-Focused Therapy, as well as social skills training.
She also incorporates fun, mindfulness-based activities that teach valuable coping skills and are enjoyable for children of all ages.
Jasmin strives to provide a safe space that is genuine, compassionate, holistic, and collaborative. She believes that every child is resilient and has the remarkable capacity to heal and discover joy. Jasmin is also bilingual in English and Korean.
LCSW
Natalie Quintana
Natalie Quintana, LCSW (Eaton Square, Kailua) believes in the possibilities for healing and growth in therapy through a genuine collaborative relationship and has been providing exceptional guidance and support to individuals and families since 2013.
Natalie offers compassionate care and effective treatment by creating a safe, confidential, non-judgmental space to help individuals navigate through difficult life changes.
Natalie helps clients learn new skills to handle difficult thoughts and emotions so that they have less on an impact on their life. She also helps clients clarify values so that they can thrive in a life that is meaningful.
Her specialties include helping individuals work through depression, anxiety, relationship conflict, grief, loss, addiction, or other life transitions. Natalie is trained in the ACT model (Acceptance Commitment Therapy). She also uses Emotionally Focused and Cognitive Behavioral interventions.
Natalie will help you find your courageous path toward self discovery.
LMFT
Joanne Humphreys
Joanne Humphreys, LMFT (Aina Haina/Eaton Square) works with individuals, couples, adolescents, and families and offers an empathetic ear, a non-judgemental environment, and a caring, supportive atmosphere.
Joanne specializes in Cognitive Behavioral Therapy (CBT) and Person-Centered Therapy, and she works diligently with clients to find the right balance between guidance, support, and accountability, so clients get the most out of sessions.
As a collaborator and support system, Joanne works together with clients to help improve quality of life through developing healthier coping skills to assist them in dealing with stress-provoking situations. And, let's face it: There are plenty of stress-provoking situations out there!
LCSW
Ingrid Middleton
Ingrid Middleton, LCSW (telehealth until 11/30/21, then Kailua) is a licensed clinical social worker and has been treating individuals, couples and families in Hawaii and Washington DC with her unique and caring approach combining elements of her training in family therapy, Anthropology, art and Jungian analysis for 15 years.
She has three graduate degrees and many years of experience with a highly specialized focus on anxiety, depression, PTSD and eating disorders.
Ingrid sees each person as a complex and amazing combination of both potential and problems.
The problems are temporary; serving as obstacles to overcome and part of the journey to become whole. She believes it takes time to unravel who we are, but today is the first day of the rest of your life.
MSN, APRN-CNS, RN
Joan Parker-Dias
Joan Parker-Dias, MSN, APRN-CNS, RN (Aina Haina) has been working in inpatient and outpatient behavioral health for more than 28 years and is both an Advanced Practice Registered Nurse and therapist.
She works with clients by helping them change unhelpful patterns and providing support for their new path forward. Joan uses Behavior Focused Therapy techniques, as well as Cognitive-Behavioral Therapy and Dialectical Behavioral Therapy to help her clients learn the skills they need for long-term behavior change.
Joan works with adults, as well as children and adolescents and enjoys swimming, movies, and walking her two dogs!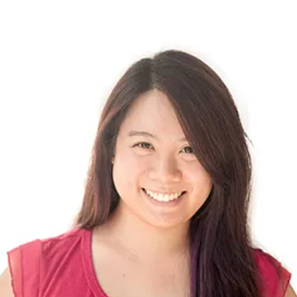 LMHC, NCC
Joanne Yen
Joanne Yen, LMHC, NCC (Telehealth) is a Licensed Mental Health Counselor and a national board-certified counselor. She graduated with a Master of Arts in Counseling in both Mental Health Counseling and Marriage & Family Therapy from Gordon Conwell Theological Seminary.
Joanne's clinical experience includes both inpatient and outpatient capacities in all age ranges though she has specialized in severe mental illness and child/adolescent psychology.
She engages an integrative approach that is person-centered with specialization in Cognitive-Behavioral Therapy, Dialectical Behavioral Therapy, Trauma-Informed Therapy, Psychodynamic Therapy, Motivational Interviewing and Christian Counseling.
As a bilingual (Mandarin Chinese and English) first generation American citizen to immigrant parents, Joanne understands the difficulties of navigating between different cultural expectations and finding personal identity as a hyphenated American. Joanne is also a military spouse and is familiar with the unique issues facing military families.
Joanne is straightforward and transparent in her communication yet empathetic and compassionate in supporting clients to reach their full potential and becoming confident decision-makers.
LMFT
Kelsi Yonting
Kelsi Yonting, LMFT (Kailua, Aiea) is marriage and family therapist licensed in Hawaii with more than five years experience working as a Behavioral Health Specialist and Substance Use Counselor.
She has worked with clients with a wide range of concerns including depression, anxiety, relationship issues, parenting problems, addiction, and other mental health conditions.
Kelsi's counseling style is warm and interactive. She believes in treating each individual with respect, sensitivity, and compassion, and I don't believe in stigmatizing labels.
Her approach combines cognitive-behavioral, humanistic, psychodynamic and solution-focused counseling. She tailors your treatment to meet your unique and specific needs.
It takes courage to seek for a more fulfilling and happier life and to take the first steps towards a change. If you are ready to take that step, Kelsi is here to support and empower you.
LMFT
Emilyann Shupe
Emilyann Shupe, LMFT (Eaton Square) is a Licensed Marriage and Family Therapist, as well as an Elementary School Counselor. She has experience working with individuals, couples, and families who have experienced trauma and need support with social/emotional stress and mental health concerns.
She is comfortable working with families with young children and has experience in parent coaching and parent education. Emilyann also has a passion for helping couples and family members (such as parent-child or sibling-sibling) improve their communication and connection in conjoint therapy. It's her goal to create a safe comfortable space for her clients to share the stress and struggles of their lives and relationships.
She has a directive, yet compassionate coach-like style and is committed to supporting client's in achieving their goals.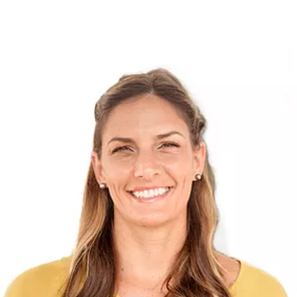 LSW
Maisa Thayer
Maisa Thayer, LSW (Kailua)  believes that by going tenderly into our suffering we can cultivate strength and emerge anew. Maisa specializes in trauma informed care, interpersonal violence, as well as Substance Abuse, transitioning relationships or careers, anxiety, depression, self discovery and self worth.
She pays careful attention to who YOU are.
She works with both individuals and couples to understand their personal goals and learn about their unique strengths. She believes that by collaborating together, a path towards healing and growth can be found.
She has eight years of experience in psychodynamic work, combined with her personal passion for self-expansion. She integrates modern modalities, such as Cognitive Behavioral Therapy, Experiential Therapy, Psychodynamic Therapy, and Narrative Therapy into a Holistic, Client-Centered approach.
Through the therapeutic relationship, Maisa's goal is to support your journey to create joyful and fulfilling relationships, unblock any subconscious limiting beliefs to unlock your true potential, find self-acceptance & self-confidence by releasing shame, guilt, and self criticism, focus on self worth & success, and feel more grounded & courageous in your life.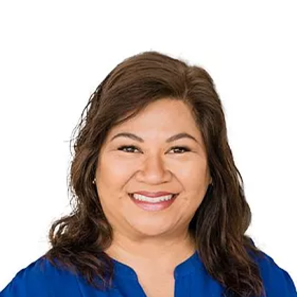 LMFT
Mindie Ching
Mindie Ching, LMFT (Eaton Square, Aina Haina) believes that therapy isn't necessarily about "fixing what's wrong" with you. Rather, it's a place to recognize and develop what you do well. People are full of inherent strengths and talents that can be discovered and refined to extend one's potential and utilized when times are challenging.
Through active listening, empathy and understanding, Mindie offers insight, perspective and support to empower her clients to navigate their life path. Mindie has cultivated 18 years of experience working with children, adolescents and adults through individual, dyad/couples, family and group therapy sessions. Her theoretical orientation uses Positive Psychology, Cognitive-Behavioral Therapy, Solution-Focused Therapy and a culturally-sensitive approach. These techniques are used to assist clients dealing with issues such as trauma/PTSD, depression, anxiety, substance abuse, childhood sexual abuse, domestic violence, life transitions, relationship issues, grief and loss.
Mindie's role is goal and insight-oriented and utilizes task/homework, tool and assessment strategies to act as coach and mediator to guide clients in attaining what they want and/or need to achieve. A therapist who is down to earth and humorous, Mindie believes in "keeping it real" and will conduct sessions by treating you with aloha, compassion and without judgment. She considers it a joy to connect with clients no matter what season they're experiencing, and it's a privilege to witness their personal growth and transformation.
LMHC, CSAC
David Sprouse
David Sprouse, LMHC, CSAC (Kailua, Aiea) "Everything you've faced so far, you have survived. I believe it is within reach to not only survive, but thrive".
People often say Dave's "casual style" and "attention to detail" helps others quickly feel comfortable opening up and sharing their story.
Dave is passionate about seeing others thrive in growth and happiness. Dave uses a combination and personalized approach to counseling to help each person discover the power within themselves to experience positive change as needed.
David has specialized experience in counseling those participating in medication assisted treatment such as methadone and suboxone, and his prior military, medical, teaching and coaching experience allows him to diversify therapeutic approaches.
Common approaches used are CBT, Person-Centered, and integrated wellness approaches to incorporate physical and emotional wellness components. Dave has extensive experience helping those battling substance use.
Dave also has experience in vocational and academic counseling with ages 10 and up.
APRN
Dr. Ramona Chinn (Lisette)
Dr. Ramona Chinn (Lisette) APRN (Kailua, Aiea) has more than 20 years of experience providing therapeutic services to individuals. She has experience in positive parenting , healthy relationship building, and cognitive behavioral therapies.
As an Advanced Practice Registered Nurse, she takes an integrative approach to therapy that includes honoring the mind, body, and spirit. She helps individuals and families reduce distractions and tune into what's most important to them. She has also taught mindfulness extensively as an antidote to the anxiety and stress that can result from a modern day, fast-paced lifestyle.
She can also help those who want to integrate spiritual beliefs into the therapy process. She promotes self-empowerment and creative self-expression into her process. Her approach is solution-focused, strength-based, and affirming.
Dr. Chinn is licensed to prescribe medications for children and adolescents as an adjunct to counseling when indicated, and she can make recommendations to her adult clients in need of this additional
LCSW
Taneasha E. Evans
Taneasha E. Evans, LCSW (Aina Haina, Eaton Square)
"Tee" spent 12 years working with trauma survivors and currently provides individual, couples, family, and group therapy for clients who come from an array of cultural backgrounds.
Tee is passionate about everyone being able to have a counselor who is culturally competent and creates a space for all walks of life. As a counselor, she has worked with clients coping with anxiety, depression, mood disorders, PTSD, and everyday life stressors. She looks for the strength of every client to help overcome symptoms that interfere with his/her life.
Tee is trained in Cognitive Processing Therapy, Cognitive Behavioral Therapy, Motivational Interviewing, and EMDR therapy.
Tee offers support to guide you as you face obstacles that interfere with your ability to find happiness in your daily life. That means creating tangible goals that are achievable as you become the best version of you.
PhD, APRN
Dr. Brett D Howard
Dr. Brett D Howard, PhD, APRN (Aina Haina) is a psychiatric/mental health nurse practitioner with nearly 20 years of experience in the field of psychology and human behavior. Brett has a doctorate in consulting psychology and has provided behavior modification and performance improvement consultation to individuals and organizations across the United States.
As a psychiatric/mental health NP, Brett has experience providing both inpatient and outpatient services and is the founder of Reboot Behavioral Science, a focus & performance clinic in Washington, DC. Brett's psychotherapeutic style blends performance coaching with Acceptance & Commitment Therapy (ACT) and has developed a particular specialty in treating ADHD, work & school performance difficulties and young adults who have "failed to launch."
Brett is also a Virgo who actually does enjoy long walks along the beach, his two schnauzers, any movies with superheroes, and being active in the therapy/group consultation world where he conducts workshops on blending psychotherapy with improvisational theater techniques.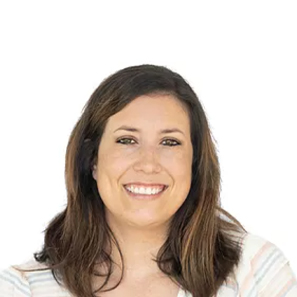 LMFT
Erica Castillo
Erica Castillo LMFT (Telehealth) understands that everything you do in life is a risk. Dating, marriage, picking the right friends, standing up for yourself, quitting a job, starting a new career, and the list goes on. She understands the value of having someone who is there to be supportive and by your side without judgment as you go and create the life you want for yourself-and she wants to be that person for her clients.
Erica's approach to therapy is collaborative, solution focused, client centered and psycho-dynamic. She believes that exploring and learning to navigate unknown territories will bring about confidence, clarity and peace of mind by helping individuals understand themselves and the world around them better.
Erica's goal is to help individuals live their life to the fullest and go after whatever it is that makes them happiest. She works with individuals coping with anxiety, depression, relationship conflict, difficult breakups and trauma. Erica looks forward to working with you to provide you with a life of endless possibilities, adventures and growth in the direction you wish to move forward.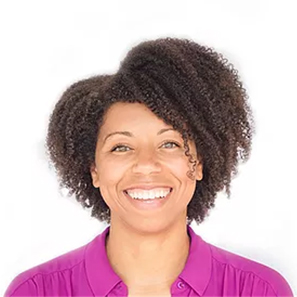 LMFT, LMHC, RAS
Justine Johnson
Justine Johnson, LMFT, LMHC, RAS (Aiea) is a Licensed Marriage and Family Therapist and a Registered Addiction Specialist. She completed her Master of Science with a major in Counseling from Barry University with a Dual Specialization in Clinical Mental Health Counseling and Couples, Marriage, and Family Therapy.
Justine provides individual, family, and couples therapy. She has experience working with various populations: children, adolescents, young adults, and adults. Justine also has years of experience working with those struggling with substance abuse/addiction, autism and related disorders, anxiety, depression, and behavior issues. Justine is also a culturally competent counselor, experienced working with various races, ethnicities, religions, and those identifying as a part of the LGBTQAI community.
Justine utilizes a collaborative, yet directive approach and specializes in several modalities, including Dialectical Behavior Therapy (DBT), Narrative Therapy, Solution Focused Therapy, Behavior Focused Therapy, Family Systems Theory, and Person Centered Therapy. Justine has also completed Level 2 Training in Gottman Method Couples Therapy and uses it in her couples therapy work.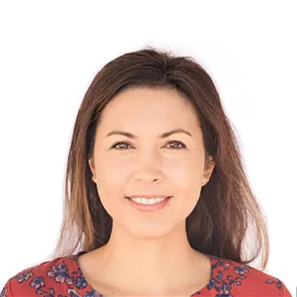 FNP, APRN
Anna Holt
Anna Holt, FNP, APRN (Kailua) is a board certified Family Nurse Practitioner and Advanced Practice Registered Nurse with a background in family medicine and primary care. She has a passion for behavioral health because after nearly a decade in primary care, she has seen that improving patient's mental and emotional health can be the single most effective step towards improving their overall health and wellbeing.
With a primary care background, she approaches mental health concerns with a whole-person perspective. This will inform her evaluation, which takes into account a comprehensive health history and a consideration for medical conditions which may be impacting one's mood.
As a prescriber, she offers a mindful approach to the use of medications, but also strives to present and utilize evidence-based non-pharmacologic interventions and lifestyle changes to improve mood.
She has a collaborative style centered on selecting medical and non-medical therapies that align with the patient's interests, values, and goals.
MCMHC
Alexis Lane
Alexis Lane, MCMHC (Eaton Square) Alexis Is someone who believes in your ability to restore balance and happiness to your own life. Alexis is aware of the many stressors that arise while deciding which direction to steer your life. She helps clients navigate through these difficulties to regain a sense of stability and peace.
Alexis has performed a majority of her clinical work on Oahu providing counseling services to clients from all walks of life. She has experience in a variety of settings including intensive outpatient centers, classrooms, private practices, and community health care offices. Alexis specializes in working with clients experiencing anxiety, depression, personality disorders, trauma/abuse-related disorders, and behavioral concerns related to neurological and developmental conditions.
Alexis works collaboratively with her clients and their loved ones to address issues and concerns impeding sense of purpose and healthy existence. Through connection and communication, she seeks to provide a safe space for clients to share and unwind.  Alexis strives to provide her clients with tangible tools and skills that enable personal success and fulfillment in all areas of life.
LCSW
Christiana Chun
Christiana Chun, LCSW (Aina Haina, Kailua) is a Licensed Clinical Social Worker with a historic focus on child and adolescent issues. Christiana believes in a client-centered, collaborative, and culturally sensitive approach in navigating life's stressors and has worked primarily with those experiencing anxiety, depression, suicidality, post traumatic stress, relationship issues, and challenges with transitions.
Christiana has experience working with multidisciplinary teams in both inpatient and outpatient settings. Through her work, she continues to learn that children, adolescents, and families are extremely resilient even through adverse life experiences.
Christiana adopts an integrative approach that highlights Cognitive-Behavioral Therapy, Dialectical Behavioral Therapy, Motivational Interviewing, Psychodynamic Therapy, and Trauma-Informed Therapy. She also integrates skills training in areas of coping and mindfulness to promote physical and emotional safety. Christiana believes that such practices are essential in improving the relationship with self and with others.
M.A., LMFT
Michael Yadao-Evans
Michael Yadao-Evans, M.A., LMFT, (Aiea) is a licensed Marriage and Family Therapist who was born in Hilo and raised throughout the islands.
Michael believes the quality of the therapeutic relationship is the single biggest factor in facilitating change. Because of this, his main focus is to listen with a non-judgmental ear in order to work collaboratively towards your goals.
Michael has worked with wide, diverse populations and age groups, including adult men, adolescents, and gender-specific women in substance abuse treatment, adolescents in foster care, with autism, ADHD, or other learning disabilities. And, as a prior service member, he has experience with the military, as well.
Michael's favorite approach is a non-directive, experiential style. However, he also works through a cognitive-behavioral (CBT), Solution-Focused, or Family Systems perspective. The important thing is what approach best suits the client.
Intake Coordinator
Randi Aikau-McFadden
As part of our intake team, Randi helps create the friendly and helpful atmosphere you experience when you contact Xplor Counseling. She helps clients find the right clinician and makes sure all client information is accurate and up to date, in order to avoid insurance snafoos. She also helps the company in its operations and is dedicated to helping our community achieve optimal mental health.
From insurance verification to client-clinician coordination, Randi is focused on making sure you have the best Xplor experience possible. And, she's front and center with a professional demeanor and helpful attitude.
CFO/Billing
Leigh-Anne Wilson
Leigh-Anne is in charge of all the money matters at Xplor Counseling. She takes care of all financial transactions at the practice and makes sure all sessions are billed accurately and fairly.
​She also is in charge of the company payroll (so she's pretty popular around here) and is there to answer client billing questions. Leigh-Anne loves numbers, so taking charge of the financial side of Xplor is a perfect fit for her. And, when it comes to client care, Leigh-Anne is at-the-ready to help you in any way you need.
LMFT
Tanea Dalpivo
Tanea Dalpivo, LMFT (Eaton Square, Telehealth) is a multicultural, compassionate clinical therapist and welcomes individuals of all backgrounds and life experiences into this shared work. She provides professional therapeutic services to individual adults and adolescents addressing a range of clinical issues.
Tanea will honor wherever you are on your journey and believe in cultivating space, and curiosity as we navigate this path together. She believes that understanding and compassion are vital for building trust, mutual respect, and openness, all of which are essential in forming a therapeutic relationship that can encourage change. Seeking help and support for yourself requires a massive amount of courage and humility.
Her top priority is to provide you with a safe, comforting, and nonjudgmental environment where we can build a therapeutic alliance based on trust. She feels therapy should be a useful learning and growing experience that provides you with real-life tools and skills you can use for a lifetime.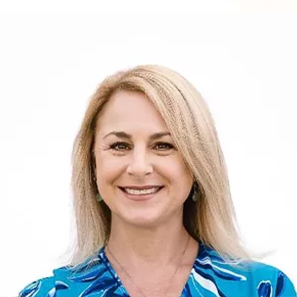 M.A., LMFT
Allison Cameron
Allison Cameron, M.A., LMFT( Aiea/ Telehealth) is a Marriage and Family Therapist with over 20 years of experience working with individuals and families facing issues such as trauma, divorce, and changes to family structure, parenting issues, military issues, illness, loss and grief, depression, anxiety, body image issues, ADHD, and more.
Alison utilizes a variety of therapeutic approaches to tailor treatment to your style and needs.  Utilizing Cognitive Behavioral, Dialectical Behavior, Trauma-Informed, Acceptance and Commitment, and Solution Focused therapy modalities, as well as positive psychology and motivation interviewing, Alison will join with you and collaborate on your mission to achieve a better life.
Whether you are seeking to reach your highest potential and live your best life, or you are currently dealing with some of the most challenging issues a person can face, Alison will provide a safe, accepting space and guide you through your process with compassion, caring, and sensitivity.  We will work together to recognize and remove unhelpful thoughts and blockages, shed limiting beliefs, and find solutions to tough situations.
Alison was born and raised in Hawaii and enjoys spending her free time outdoors, especially at the beach. She also enjoys cooking healthy meals from different cultures, exercising, and most importantly, spending time with her son.
LCSW
Michelle Rho
Michelle Rho, LCSW, (Eaton Square/ Telehealth) was born in South Korea and raised on the Island of Oahu. She has a master's degree in social work from the University of Hawaii and is a Licensed Clinical Social Worker. She has over 10 years of experience in working within the human service field, providing individual/couples/group counseling and case management services. Her experience includes working with children and families with behavioral and emotional challenges, trauma, relationship challenges, coping through change and transition, parenting support, and mental health.
Through working with individuals from various walks of life, she understands the barriers and challenges that individuals and families face when trying to create lasting change. Michelle helps to create a safe place for individuals, couples, and families to navigate through life's challenges, utilizing a trauma-informed care approach and motivational interviewing. She also utilizes the holistic approach, emphasizing wellness and mind and body connection towards healing.
Michelle is friend, empathetic, and genuinely fun loving. She loves spending time playing with her chihuahua, baking, and traveling.
Administrative Assistant
Nicolette Kim
Nicolette is a current graduate student pursuing her licensure as a Marriage and Family Therapist. She is most interested in couples therapy and helping those who struggle with depression, anxiety, and negative self-image.
Nicolette believes that empathy is one of the most important factors when engaging and working with others and intends to use this approach in the future when she is ready to practice as a certified clinician.
In her free time, Nicolette enjoys surfing, reading books on family therapy and growth, and watching action movies. She also enjoys visiting art galleries and museums when she travels and is a huge dog lover.
Administrative Assistant
Erica Navarro
Erica Navarro is currently a first-generation graduate student in pursuit of a master's degree in Mental Health Counseling. Erica has found her calling in the counseling world and is passionate about raising awareness of the importance of mental health. She uses this passion in her position within the company to keep things running as smooth as possible.
Erica aspires to be a licensed counselor and work with adolescents. She has found that during our teen years it is crucial to learn how to develop healthy coping mechanisms, establish boundaries, and how to maneuver life's biggest challenges.
Erica was born and raised on Oahu. During her free time, you can find her relaxing with her husband at home, swimming in the ocean, or setting out to find delicious food on the island.
Intake Coordinator
Tabitha Opena
Tabitha Opena is dedicated to efficiently facilitating the process of connecting our clients to the services they need. She helps to create a safe and friendly environment to those seeking support.
Born and raised on Oahu, her passions include reading, Judo, and art in many forms. Her superpowers include multi-tasking, problem-solving, and being a loving Mama. Remember: "Happiness can be found even in the darkest of times, if one only remembers to turn on the light."
Many Healthcare Workers Have Been in Need of Mental Health Services
Since the start of the COVID-19 pandemic, many healthcare workers have been in need of mental health services. Our highly-regarded centers offer a wide range of mental health services to all healthcare workers – schedule an appointment with one of our centers today.